UAE – Maldives Marketing and Public Relations Corporation (MMPRC / Visit Maldives) and Qatar Airways have signed a Memorandum of Understanding (MOU) aimed at increasing inbound air traffic to the Maldives through several joint efforts and individual campaigns.
The MOU was signed at the Qatar Airways Stand, on the sidelines of the Arabian Travel Market (ATM) on 9 May 2022, at the Dubai World Trade Center.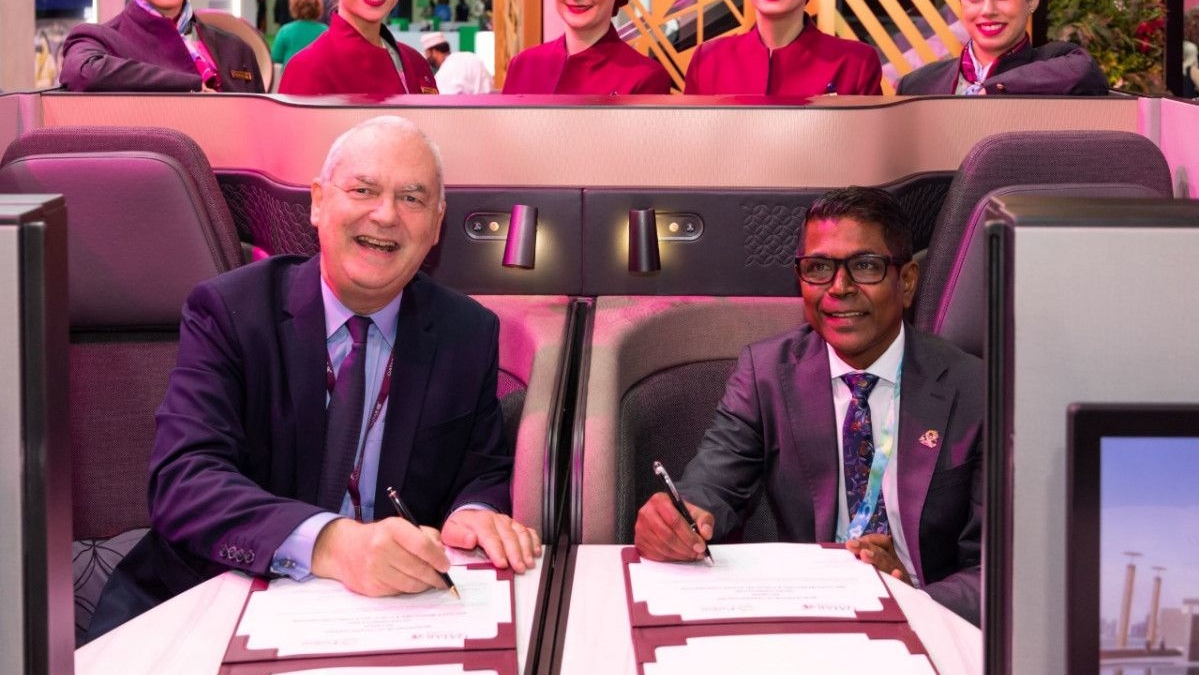 The MOU was signed on behalf of MMPRC by the Chief Executive Officer and Managing Director of MMPRC, Mr Thoyyib Mohamed, and by Mr. Thierry Antinori, Chief Commercial Officer of Qatar Airways.
As per the agreement, both partners would launch joint promotional and marketing activities in key identified markets, with the overarching objective of increasing inbound air traffic to Maldives. The activities include launching joint B2B and B2C campaigns, organizing familiarization trips for travel partners and media influencers, and working on joint activities with trade partners.
The MOU further stipulates aligning on future plans, with both parties assessing and contributing in order to implement the activities within the target markets to promote the Maldives as a travel destination.