Malé, Maldives – Waste Management Corporation (WAMCO) stated on Friday that the company is working to import biodegradable garbage bags amid public concerns about increasing plastic bag usage with the implementation of separating garbage into categories.
While the company has not provided an exact date, WAMCO stated that they are working to import compostable cornstarch garbage bags to counter this issue.
Starting June 2022, household waste must be categorized into four categories in the greater Malé area.
Biodegradeable waste
Plastic bottles
Metal and Glass items
Others, excluding the aforementioned items
The public is raising concerns since the Maldives has used single-use plastic bags provided at grocery stores to throw household waste, this would add up to an increasing number of plastic bags, leading to more environmental damage and financial burden on average households. Eco-friendly garbage bags are not a readily available product in the island nation.
In addition to separating household waste, the Maldives Customs has also imposed a ban on the import of beverages smaller than 500ml in plastic bottles starting next month.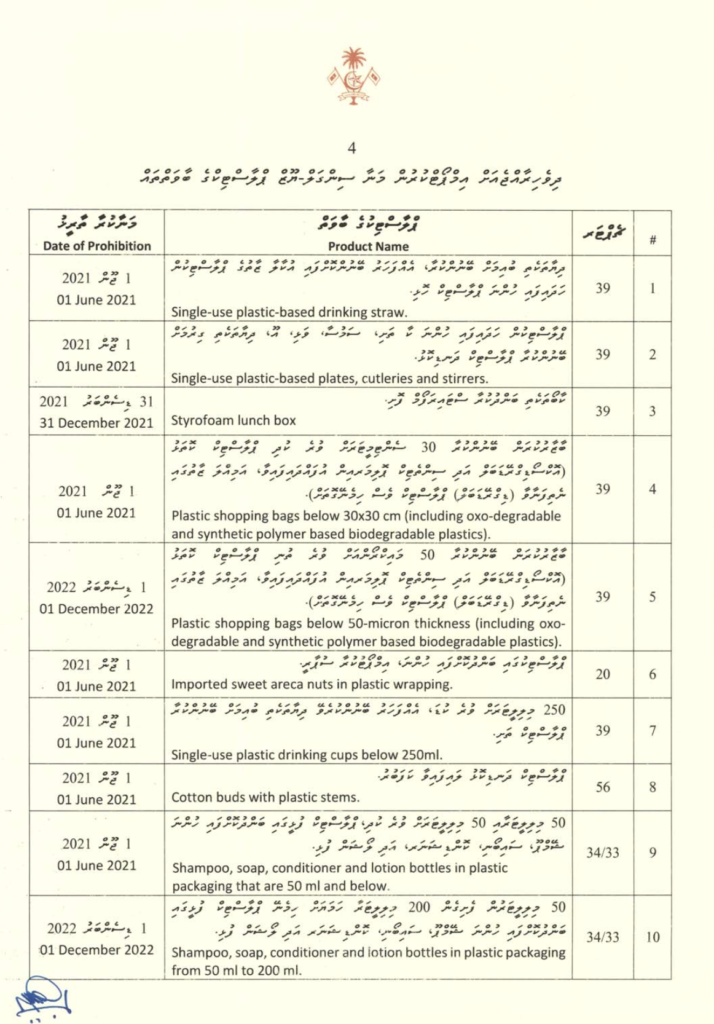 Following the ratification of the 18th amendment to Maldives' Export-Import Act (No. 31/79), import of any goods declared as single-use plastic by President Ibrahim Mohamed Solih, will be prohibited under section 7 of the Act. It states that the President has the authority to compile and publicise a list of goods to be classified as single-use plastic which will be banned under the act and to add or remove items from that list.
Phasing out the use of SUPs in the Maldives is one of the Government's key environmental pledges.