Malé, Maldives – Maldives' Minister of Environment, Climate Change and Technology Aminath Shauna on Friday shared the results of the waste segregation campaign implemented on 1 June 2022.
In a tweet, Minister Shauna displayed satisfaction at adopting waste segregation by households.
The map indicates adoption as green for super segregated, yellow for unreliable and red for contaminated waste.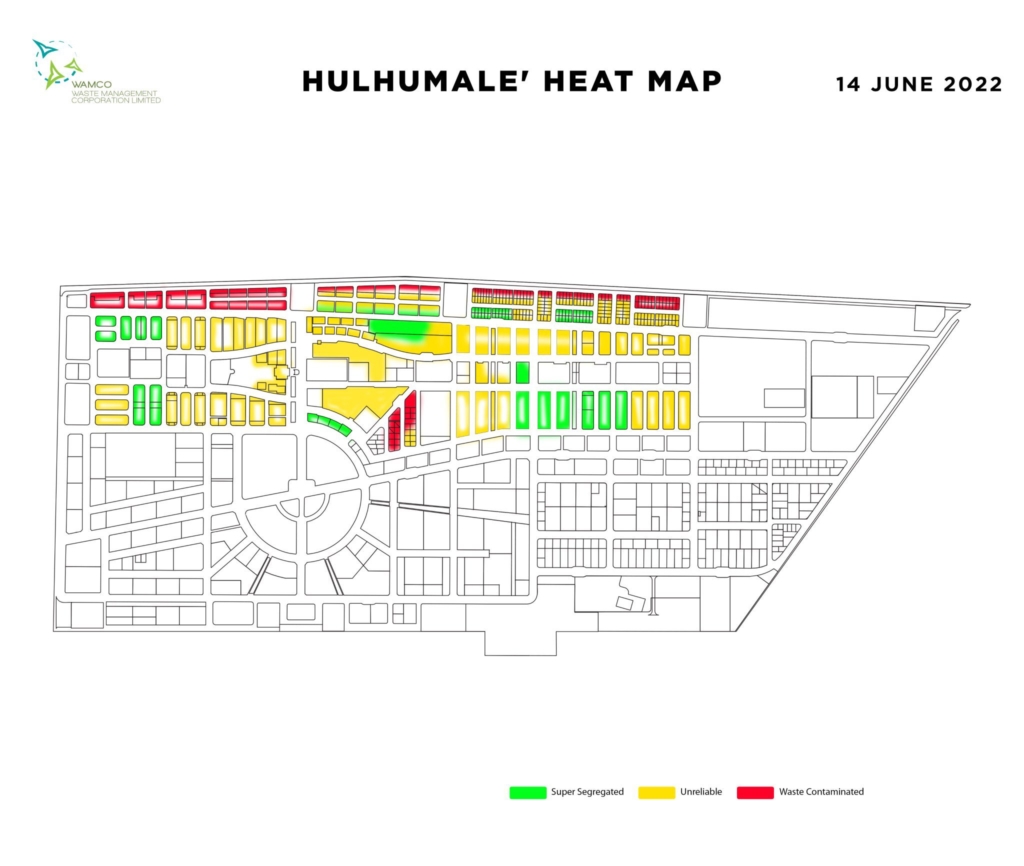 The heat map shows that majority of Malé split from the middle towards Henveyru district has adopted the waste segregation to some extent with most marked yellow while towards Maafannu district majority is marked red indicating a failure in adopting segregation.
However, the more recently populated artificial island Hulhumalé is marked green and yellow with some buildings segregating their waste so "super segregated" while others are marked yellow.
It is to be noted that beachfront areas used primarily for cafés, guesthouses and sea sports with the beach open to the public are marked red in Hulhumalé. This supports complaints about littering in the Hulhumalé beach area.
Some including the Speaker of Parliament have also raised alarms at the increased consumption of single-use plastic bags to segregate waste. Waste Management Corporation (WAMCO) has stated that the company is working to import biodegradable garbage bags.
Minister Shauna stated that this is a positive result since it has only been two weeks since the waste segregation was implemented. She further stated that there was still room for improvement.