Addu City, Maldives – Addu Equatorial Hospital (AEH) on Wednesday announced revises hours for flu clinic and Covid-19 testing in Addu City amid rising case numbers.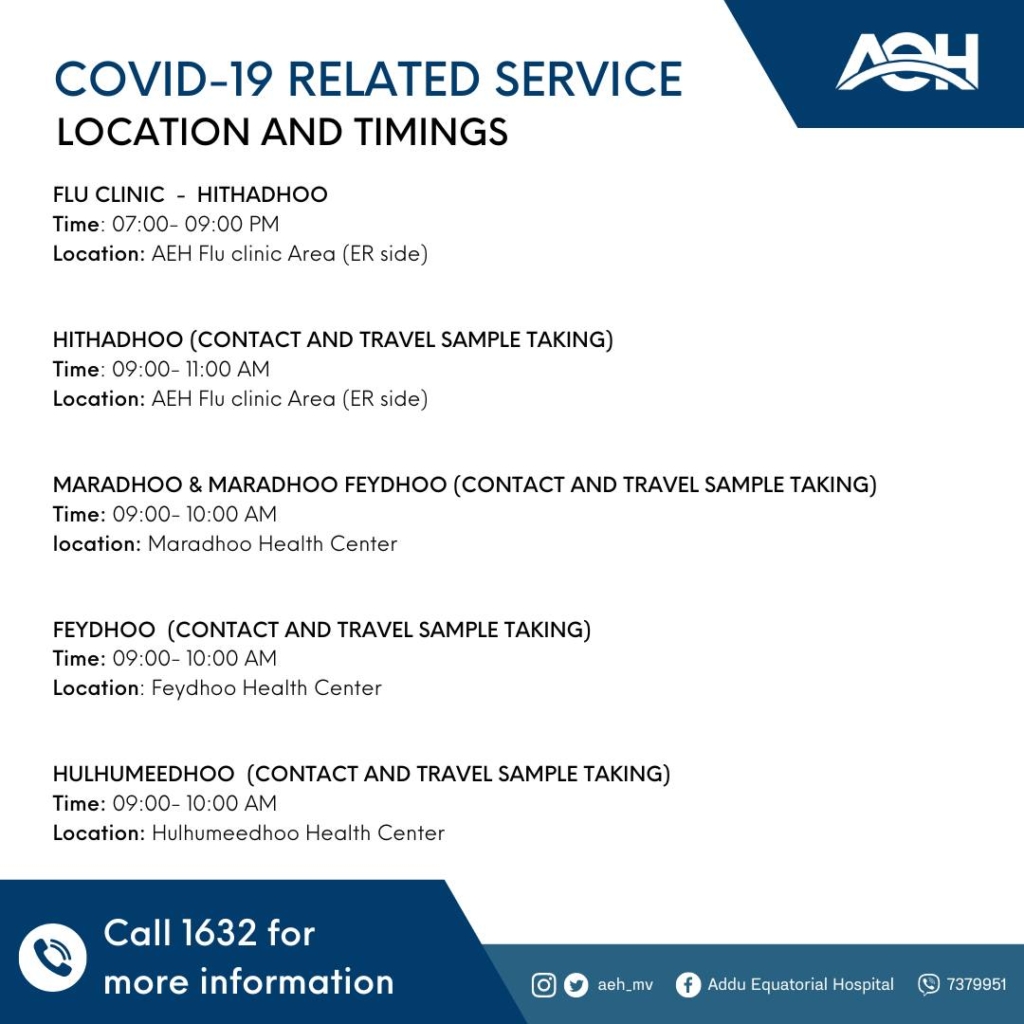 AEH stated that flu clinic services will be provided from 07:00 to 09:00 effective 22 June 2022 at the hospital while town health centres will be taking contact and travel samples from 09:00 to 10:00.
While the southernmost tertiary hospital advises to practice caution and wear masks, Health Protection Agency (HPA) has also recommended the same.
HPA cautioned the public about the escalating Covid-19 situation with positive cases nationwide jumping from 84 to 405 from 29 May to 18 June 2022. Covid-19 fatalities have also surpassed the 300 mark earlier last week.