Malé, Maldives – The Vice Chairman of the Elections Commission of Maldives Ismail Habeeb raised concerns on Saturday after only 1009 people (8.34 percent) voted at the Addu City, Hithadhoo Women's Development Committee (WDC) by-election.
Vice Chair Habeeb stressed the low voter turnout, "only 1009 out of 12,099 eligible voters" and asked what can be a bigger waste of expenses than the hundreds of thousands spent on holding such elections.
Habeeb also urged for a quick solution to this.
While the voter turnout was extremely low for the Hithadhoo WDC seat, 68 percent of voters turned out for the Th. Vandhoo WDC by-elections were also held yesterday. The total number of eligible voters for this seat is 298.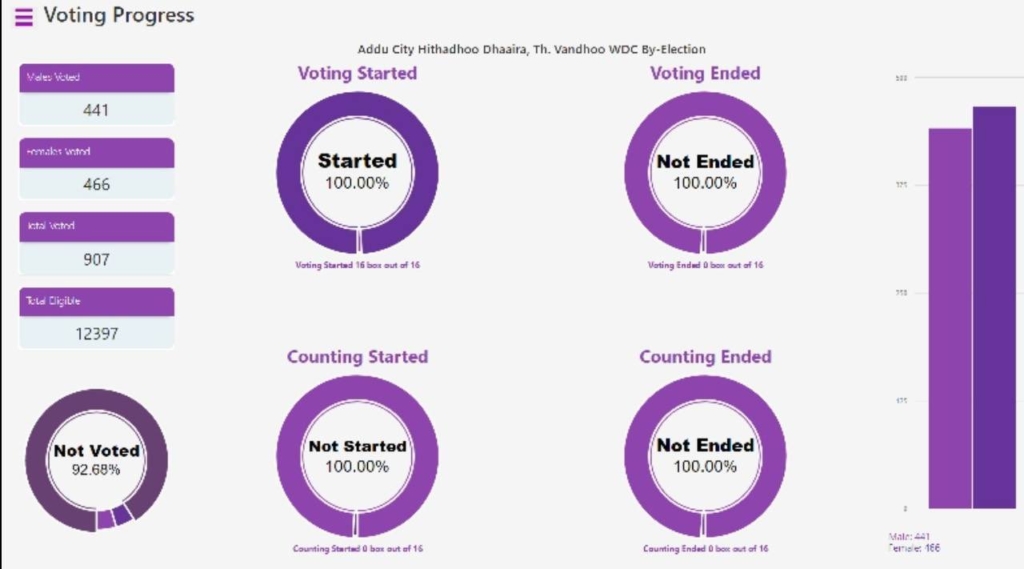 A total of 16 ballot boxes were opened at 8 different locations across the country for the WDC by-elections on Saturday. Of this, 12 boxes were for Hithadhoo, with voting stations open in 6 districts of the southern island and three boxes placed in the capital city Malé. Th. Vandhoo has only one ballot box for the island.