Male', Maldives – Bank of Maldives has announced the selected 10 best proposals for the last phase of the year to be financed under their "Aharenge Bank" Community Fund initiative.
On their website, BML states that ""Aharenge Bank" Community Fund is an initiative of BML to empower individuals to contribute to their communities through sustainable projects. As a prominent part of our Corporate Social Responsibility, we are excited to kickstart this initiative to create a positive impact in our communities!"
The project aims to provide MVR 50,000 each to each winner of community proposals, and was to be implemented in 3 phases during 2020, with 5 community projects supported in phase 1 and 2, and 10 projects supported in phase 3.
The 10 winners of the last phase were announced on BML's twitter today, they are: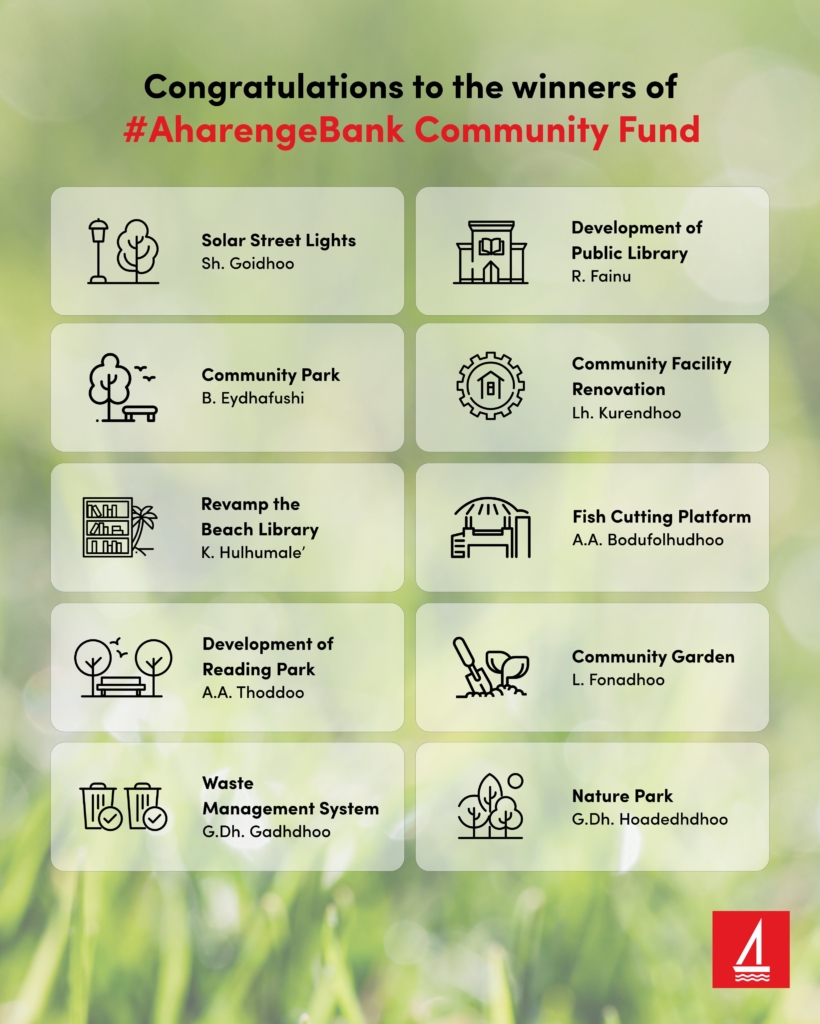 BML Public Relations Manager Mohamed Saeed has said that much like the previous phases, the third phase of the Community fund has seen many impressive community project proposals from all over Maldives.
"I thank both organizations and individual from numerous islands that have planned such necessary projects for their community and put in strenuous effort to complete these projects. Assisting these these projects to be successfully finished bring us joy." said Saeed.
Since the start of 2020, BML has assisted around 40 projects in various attols under the "Aharenge Bank" Community Fund.