Malé, Maldives – The Ministry of Economic Development has informed that the government has changed the rules with regards to the single-use plastic (SUP) ban set to go into effect starting tomorrow.
Due to difficulties in transport and taking into consideration the negative consequences on businesses, the ministry has decided to allow the entry of single-use plastic goods for which the airway bill is issued before 1 June 2021, even after tomorrow.
Following the ratification of the 18th amendment to Maldives' Export-Import Act (No. 31/79), import of any goods declared as single-use plastic by President Ibrahim Mohamed Solih, will be prohibited under section 7 of the Act. It states that the President has the authority to compile and publicise a list of goods to be classified as single-use plastic which will be banned under the act and to add or remove items from that list.
Phasing out the use of SUPs in the Maldives is one of the Government's key environmental pledges. During the first 100 days following his inauguration, President Solih launched a campaign to minimize SUP-use in the President's Office, where he noted the use of SUPs in the Maldives had been at an alarmingly high level. Research shows that if current trends continue, there will be more plastic in the sea than fish by 2050. The Maldives is also a member of the Commonwealth Clean Ocean Alliance, an action group devoted to tackling marine plastic pollution. The first of the plan was the 18th amendment to the act.
As per the amendment, the President has categorised and published 12 categories of single use plastics in the Government Gazette today, import of which are to be banned in Maldives starting from the specified date.
Items declared as single use plastics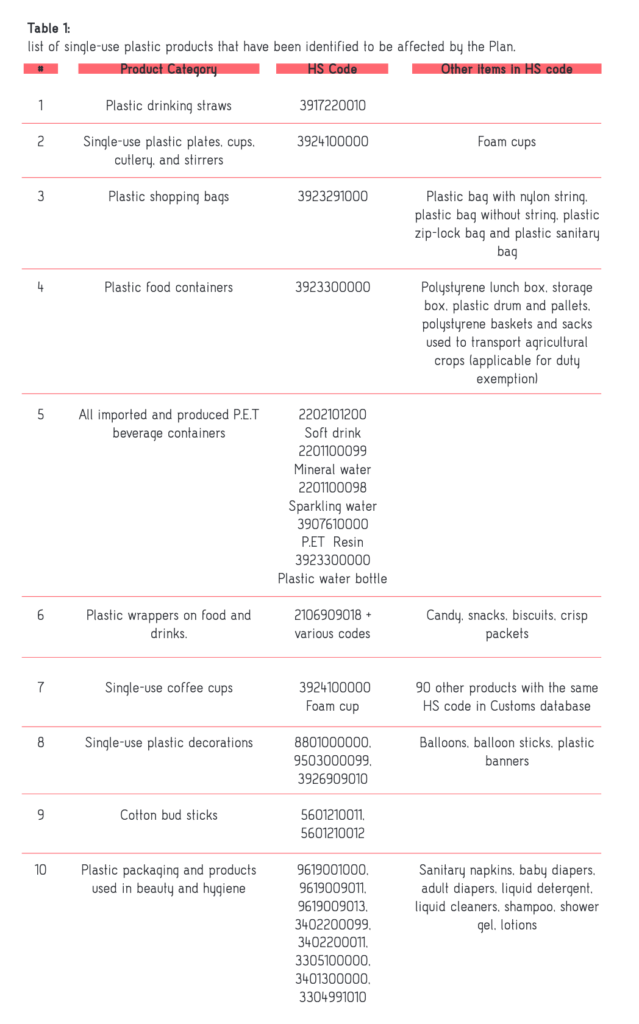 National campaign against the use of single-use plastic products by the name "PlastikaaNulaa" translating to 'WithoutPlastic' under the attempts of the government to find a solution for single-use plastic products in the country was launched, along with the SUP Phase Out Plan on 26 April 2021.