Malé, Maldives – Joint counterterrorism operation carried out by Maldives National Defence Force (MNDF) and Maldives Police Service in Maafushi jail and Malé Jail in connection to the terror attack targeting Speaker of Parliament, Mohamed Nasheed has been concluded.
According to a statement by Maldives Police Service, two inmates who resisted in the operation had been pepper sprayed and another inmate had hit his head on a cement bench by himself while cuffed and had injured himself.
Police also revealed that they had confiscated a phone with a SIM card from Malé Jail and additional 43 phones from Maafushi Jail during the operation carried out today.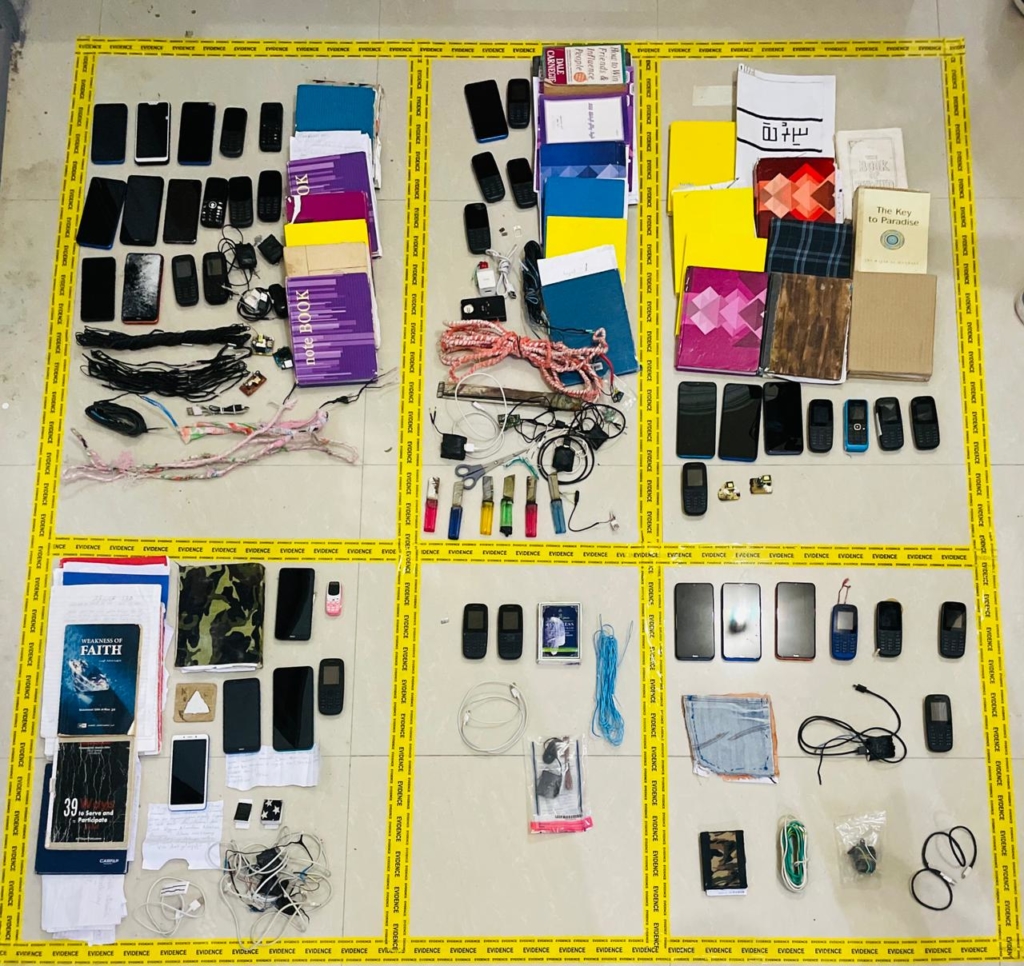 Todays operation was carried out while at the press briefing held on Sunday by Police regarding the terror attack on Speaker Nasheed, Police had told that there is an extremist among the five people they arrested during their investigations in to the case so far.
Although Police did not reveal the identity of the extremist, sources inform that the individual played a major role in carrying out the terror attack against Speaker Nasheed on May 6, 2021.
Home Minister Imran Abdulah earlier stated at the Parliament that the extremists in jail are attempting to spread extremism within the community, and that the authorities are trying to find a solution for this issue. 
Relevant authorities of the government have also previously mentioned that one of the places where extremism is mostly spread is the jail.