Malé, Maldives – Addu City celebrates as Addu High School students win the maximum number of Worldwide first rank awards in specific subjects at the A-Level Top Achievers of 2019 held last night.
Three Addu High School students won world first rank in Business Studies and Accounting. Ahmed Hizam Haleem won the first rank in the world for Business Studies while Maryam Layali Mohamed and Maiha Hassan both won the world first rank for Accounting.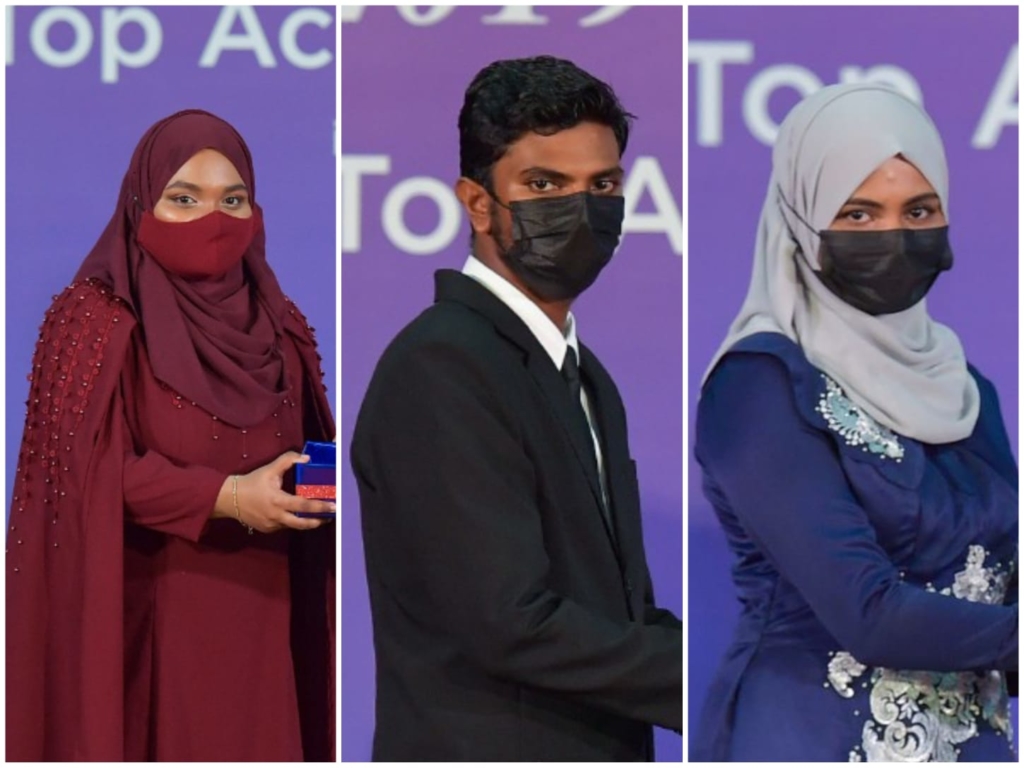 In addition, 21 Addu High School students were ranked among the Top 10 ranks in the Maldives.
Teachers put in extra effort for the students. [Addu High School teachers] work overtime, holding extra classes on [the weekends] Fridays and Saturdays, to achieve such successful results.

Addu High School Principal Ibrahim Nadheem
Principal Nadheem also noted the support of the parents of the Addu High School who are available at any given time to support students.
While Nadheem states that some Addu High School graduates could not attend the ceremony since they are pursuing higher studies abroad, President Ibrahim Mohamed Solih at yesterdays ceremony urged students to make full use of the higher education and training opportunities offered to them by the government, in the Maldives or abroad, and fulfil their dreams in their field of choice.