Male', Maldives – Maldivian President Ibrahim Mohamed Solih has said today, that service done for the country as military personnel cannot be valued in silver, gold or jewels.
While speaking at the swear-in ceremony for graduates of the Maldives National Defence Forces' (MNDF) 66th basic training course, held this morning at Maafilaafushi, Lhaviyani atoll, President Solih said that the soldiers taking oath today, in addition to the important duty of protecting the country and it's citizens, are tasked with maintaining peace and order in the Maldives'.
President Solih went on to explain that the military oath, which is derived from Islamic principles and the Maldives' Constitution, embodies core values that soldiers must uphold. Of these, he stressed the importance of honesty and integrity, and urged soldiers to set aside personal interests and prioritize safeguarding our religion, country, and constitution.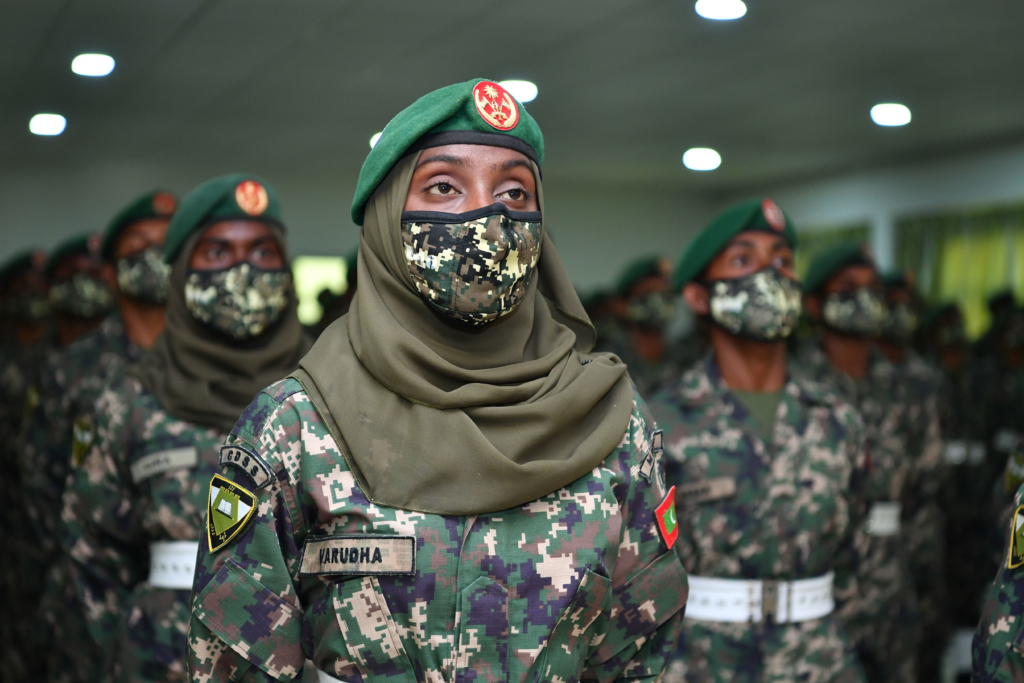 President Solih noted that various types of terrorism are a huge threat to national security, and said he is confident that the recent graduates of the MNDF's 66th basic training course, who were tested on their physical and mental skills and on their ability to defend the nation, will utilize their knowledge and skills to prevent terrorism and violent extremism, and contribute to the establishment of peaceful communities .
President Solih also mentioned the selflessness of various historical figures that fought in battles defending the Maldives and said that the country is at peace knowing that a capable and equally selfless Military exists even today. The President further noted current government efforts to further increase military capabilities.