Malé, Maldives — The Mayor of Male', Shifa Mohamed is under fire for inappropriately tweeting regarding a picture of a group of homeless people sleeping in Male' area.
The photo making rounds in Twitter shows that there were around four people sleeping on the roads of Male' area. The photo also showed their belongings lying near them, implying that the people were homeless.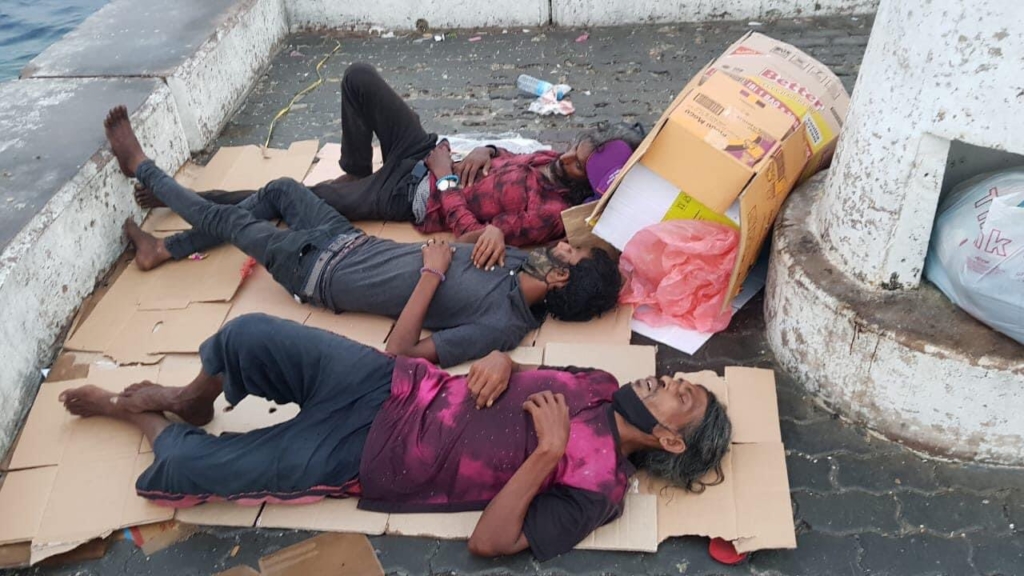 Mayor Shifa retweeted this photo and stated that as the people were sleeping with several things besides them, the photo is staged and to post an authentic photo.
Due to this tweet, several people have been criticizing Shifa on the social media saying that Shifa is bulling the homeless people and that the statement of hers reveals that the City Council does not pay importance to such situations. Along with this, the MP of Vilimale' constituency, Ahmed Ushaam has called on Mayor Shifa to resign from her position.
Lately, there have been several youngsters who are homeless in Maldives due to different reasons. These people usually take their baggage and take shelter at the market area where cafe's were previously operated.