Malé, Maldives – Avid College has completed the acquisition of assets of Asian Academy of Aeronautics (AAA) in Addu City and inaugurated the Avid School of Aviation today.
The two companies signed an agreement on a virtual zoom session, with Chairman Abdullah Musthaq Rashaad signing from Avid College.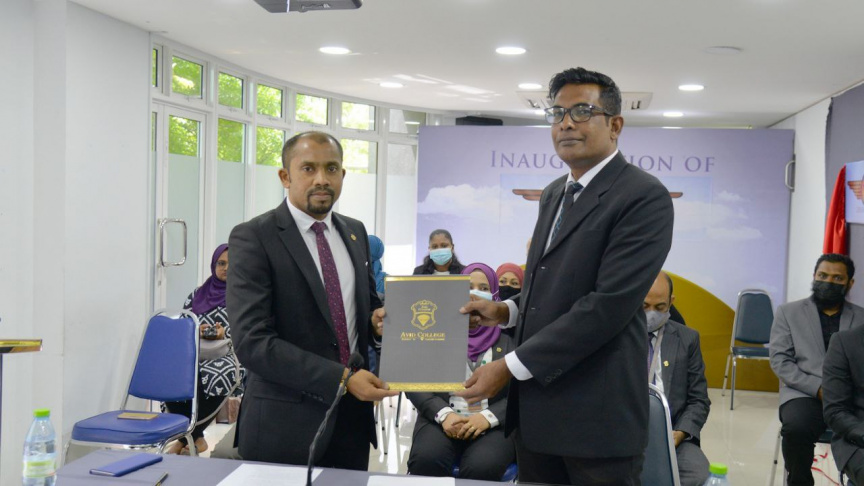 Speaking at the inauguration ceremony, Musthaq said that this is the first time a Maldivian company is establishing a flying school.
We just signed an agreement to aquire all assets of the AAA in Addu City. We want to provide solutions to students problems and work together with students, stating today.
Musthaq also said that the role of the faculty established is not only to train pilots but in the future to train cabin crew and other aviation related personnel. While Avid College is in the process of getting a license to run a flying school, immediate services will be provided through the license provided to AAA.
Our goal now it to provide resources for the enrolled 170 students to complete their courses at the earliest. The Avid School will start preparing students for exams to immediate effect.
The school is also attempting to bring a plane and will be paying 25 percent of the price, this week.
The Avid School of Aviation will be functional starting September 2021 with the completion of necessary regulatory procedures.