Raa Atoll, Maldives – The walkway connecting water villas to the main island collapsed amid rough weather at Joali, Maldives on Sunday night.
While initial reports suggest that the walk way has submerged in water, all tourists are reported safe.
UPDATE:
Joali Maldives released a statement today announcing that the resort is now closed temporarily for repairs.
"Guests have been relocated to JOALI BEING, where they can continue to look forward to the high quality of service excellence that JOALI is known for," read the statement.
Repairs are already underway and the resort will be welcoming guests to JOALI Maldives in September 2022.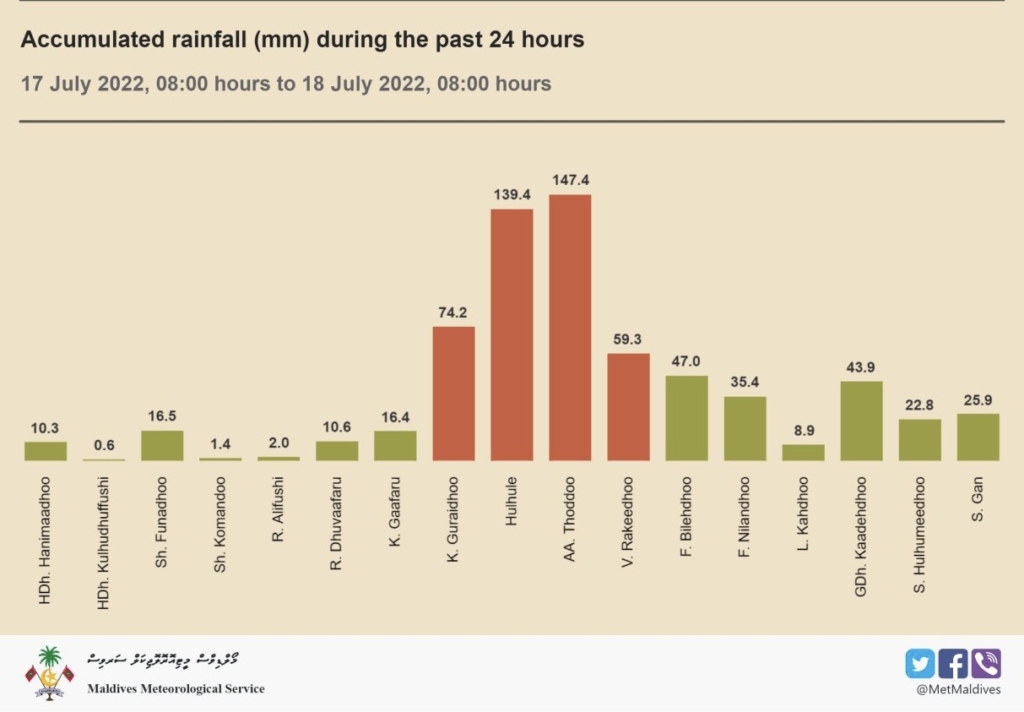 MET Office issued a white alert this morning, with caution of stormy weather for the next four days.
Islands are reporting heavy rain with storm surges occurring in some areas with the capital city experiencing severe flooding.
All are advised to stay up to date with latest weather info via the Met Office viber group of "Moosun" application on AppStore or Play Store.