Mr. Crusty is one of the newest SME business welcomed in the southernmost atoll of Maldives with the ongoing Covid-19 pandemic. What's interesting about this business is that, Mr. Crusty managed to draw everyone's attention in a short period of time. While already having over 1,000 followers in Mr. Crusty's Facebook page, the business have been undoubtedly thriving throughout Addu City. Although the flavorsome tastes of the burgers and submarines of Mr. Crusty is well-known by several people, the mastermind team and the story behind Mr. Crusty may be unfamiliar around everyone.
So who are the masterminds behind Mr. Crusty?
Located in Feydhoo of Addu City, Mr. Crusty is a takeaway and delivery business by Fathimath Mal'haa Shareef (Mal) and her sibling, Minaah Shareef, along with their cousin, Shaizaan Ahmed (Shaambe). The submarines and burgers made exclusively in their home kitchen are specialties of Mr. Crusty. Therefore, "Bodu Gola" (literally translated as "Big Guy") is one of Mr. Crusty's extraordinary dishes, without a doubt introduced to mouth water their customers. The ability of Mr. Crusty to deliver their burgers and submarines to the populous island of Addu City, Hithadhoo, is what made Mr. Crusty standout from all the other similar SME businesses started in Addu City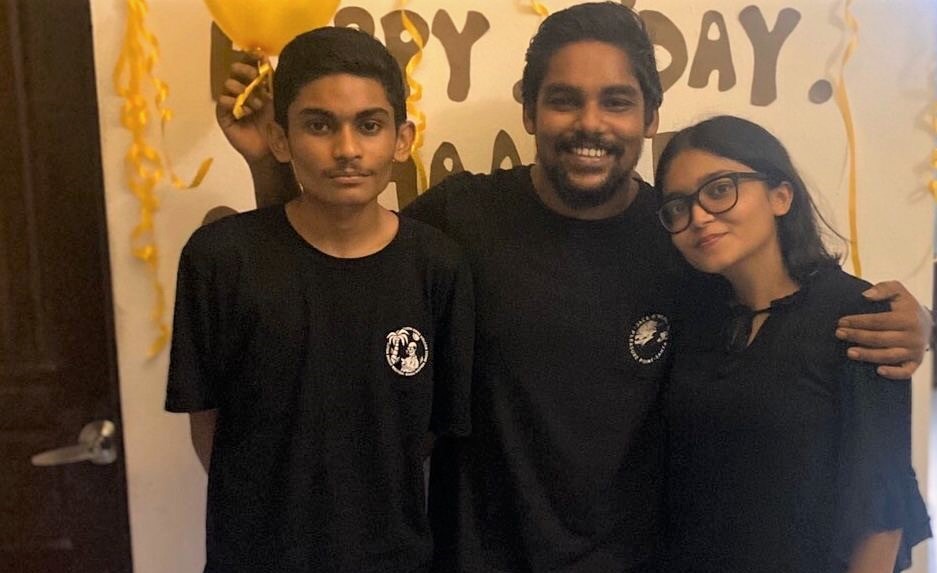 How did Mr. Crusty come into existence?
According to Mal and Minaah, Mr. Crusty came into existence as a result of their brother Shaambe returning to Addu due to the ongoing Covid-19 pandemic. A plus point that these trio received was that the siblings father was a part of a cooking and restaurant field. Therefore, their father had always taught them various cooking skills, resulting in their talents. Mal further mentioned that the burgers they prepare at home for general occasions have always been praised among family members. She also added that once their friends tasted their burgers, a load of encouragement was received from them as well to start a business.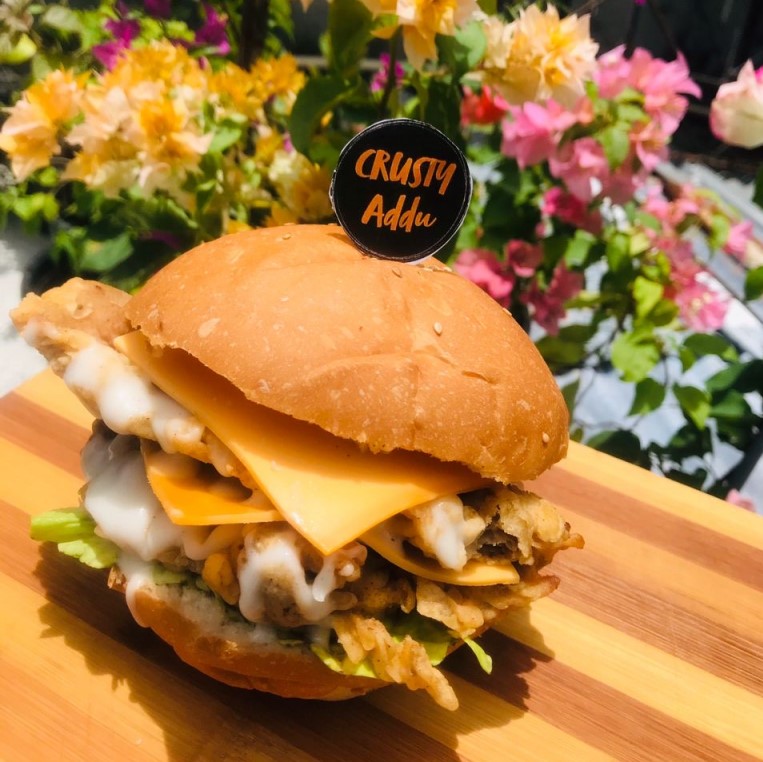 What are the biggest challenges faced by Mr. Crusty? 
"The biggest challenge we have been these days is the inability to find the necessary ingredient we need to make the burgers and submarines. Other than that, we haven't encountered any other challenges yet," Mal explained.
"Our family and friends are a great support. Especially the delivery team of Mr. Crusty, they are literally the best. They are aware of who we are referring to even without knowing their names.  Overall, our family supports us a lot in everything," Mal and Minaah mentioned.
What is the future of Mr. Crusty? 
According to Mal and Minaah, although Mr. Crusty is a result of the ongoing Covid-19 pandemic, the team will continue to provide the tastes of Mr. Crusty to everyone throughout the city. Therefore, the takeaway and delivery services will continue. However, the siblings also mentioned that it is expected for new varieties and tastes to come in the near future.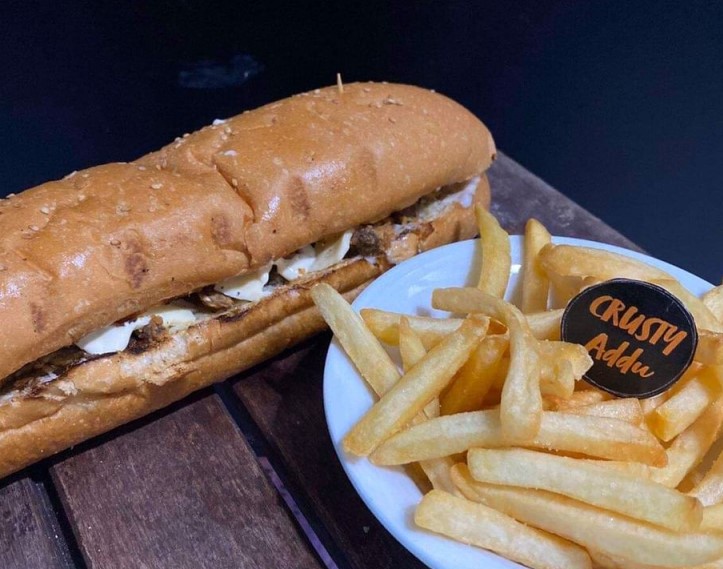 Furthermore, the team also revealed that Mr. Crusty will be providing their customers with an extremely special surprise in the coming days. Mal and Minaah explained that on the request of several customers, the team is currently working on providing their customers with beverages along with food. As this is requested by a lot of customers, the team is working hard on providing this as soon as possible.
How to find Mr. Crusty? 
Having to read so much and see such delicious pictures must have made everyone hungry. But fear not, you can always satisfy your hunger by reaching out to Mr. Crusty on their phone number, 960 737 2339. Apart from calling, you can also communicate with Mr. Crusty through their Facebook Page,  "Mr Crusty Addu" or even through their Instagram page, "crusty_addu."